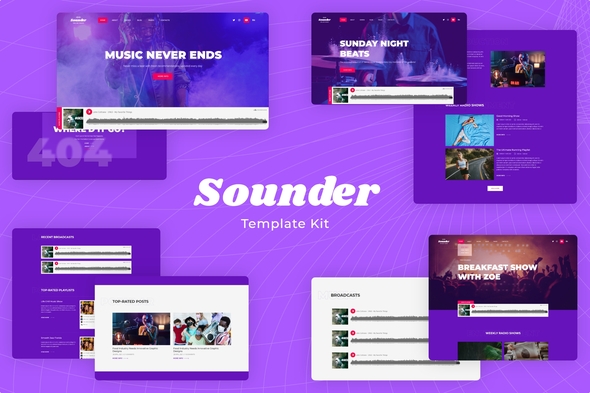 Sounder is an Elementor Template Kit for the quick and easy creation of websites for your radio, music, cultural events or entertainment business using the Elementor Page Builder plugin for WordPress. This kit has been optimized for use with the free Hello Elementor theme but may be used with most themes that support Elementor.
This is not a WordPress theme, it is a collection of Elementor Templates.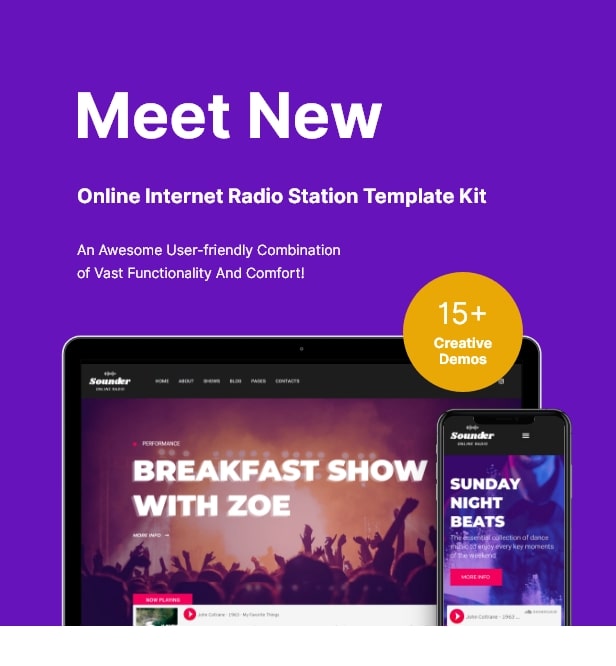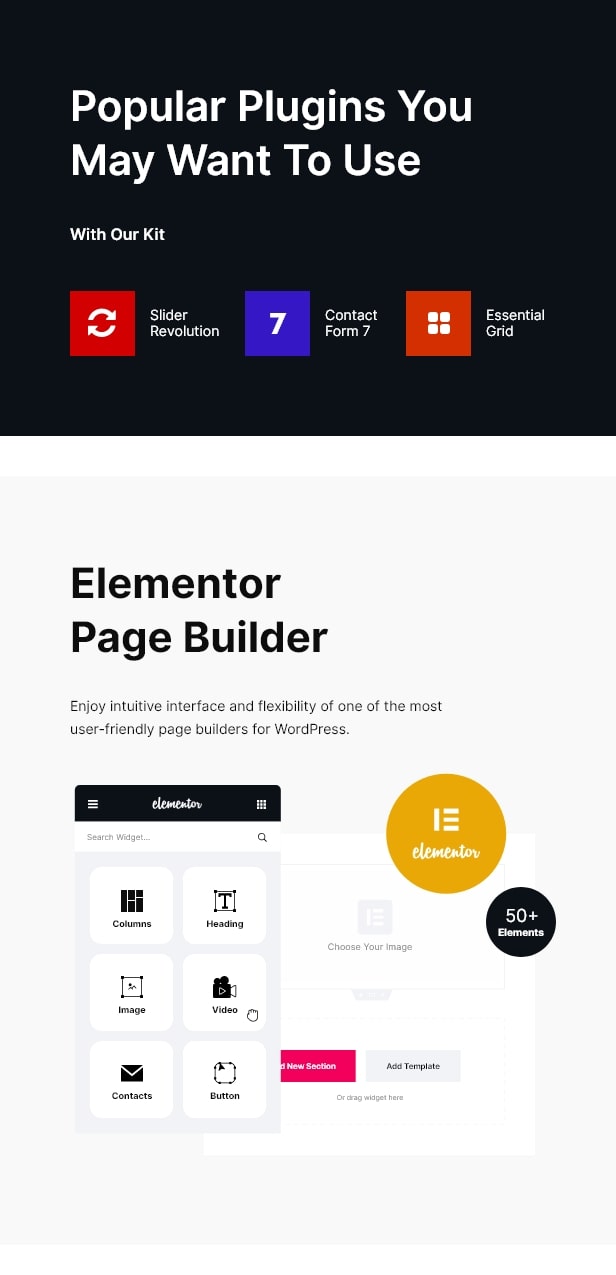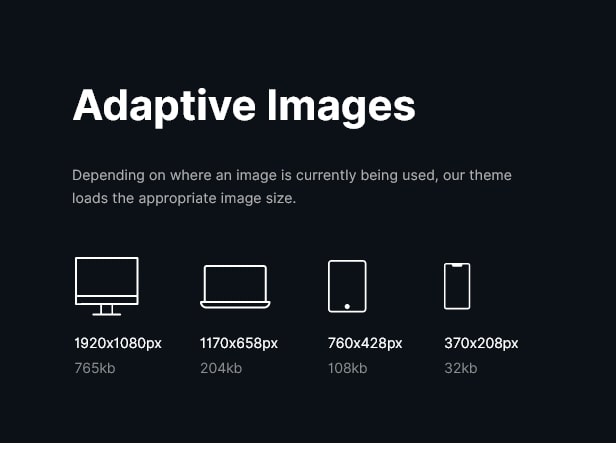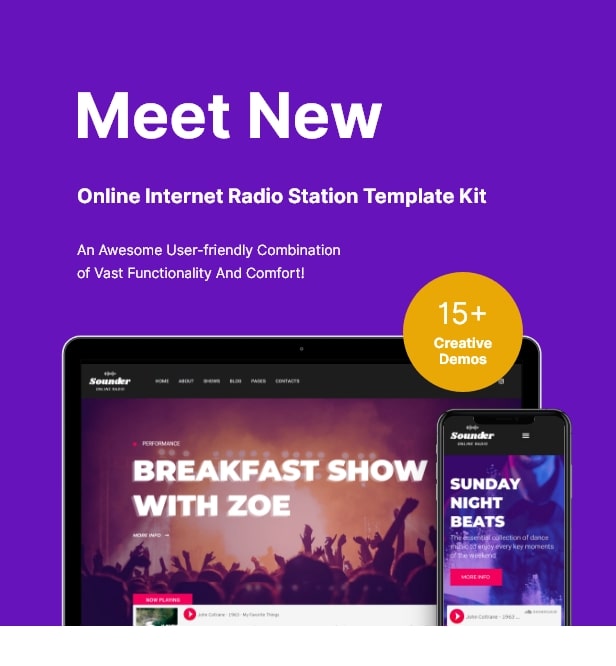 [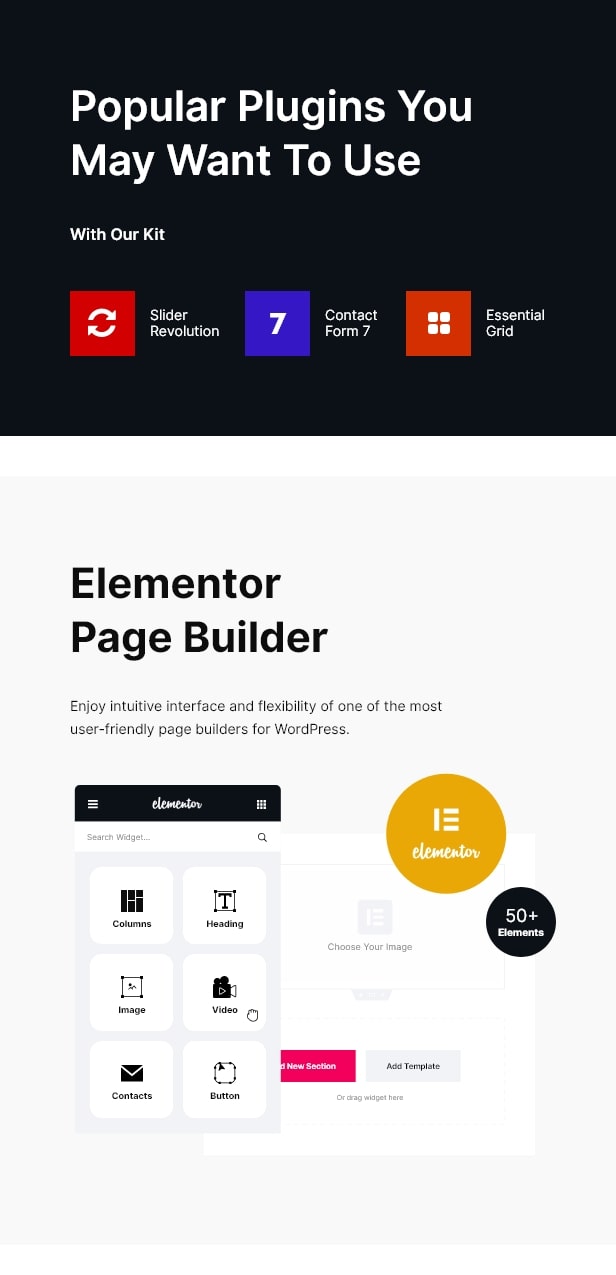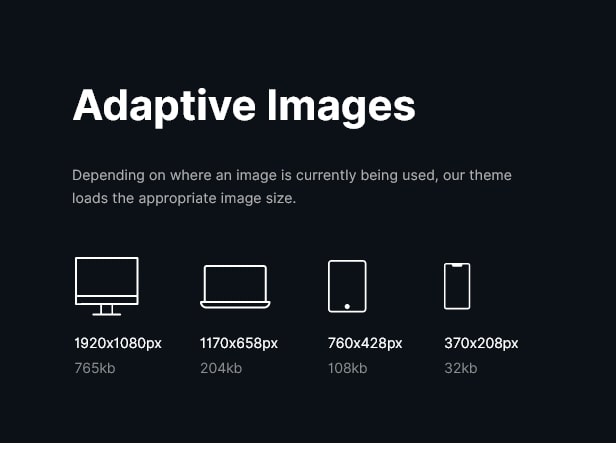 Template Kit Features
15+ pre-made demos;
Optimized for search engines;
responsive layout;
Retina-ready;
Fully customizable;
Powerful & Lightweight;
Cross Browser Compatibility: Firefox, Chrome, Safari, Opera
Required Plugins (installed with the kit)
ElementsKit Lite

Elementor

Elementor Pro upgrade is required for some templates and features (not included)
How to Install:
Install and Activate the "Envato Elements" plugin from Plugins > Add New in WordPress
Do not unzip
Go to Elements > Installed Kits and click the Upload Template Kit button.
Before importing a template, ensure the Install Requirements button is clicked to activate required plugins
For best results, do not import more than one template at a time.
Go to Pages and create a new page and click Edit with Elementor
Click the gear icon at lower-left of the builder to view page settings and choose Elementor Full Width and hide page title
Click the gray folder icon to access My Templates tab and then Import the page you'd like to customize
Detailed Guide
For further support, go to Elementor > Get Help in WordPress menu.
This Template Kit uses demo images from Envato Elements. You will need to license these images from Envato Elements to use them on your website, or you can substitute them with your own
https://unsplash.com/photos/m1WZS5ye404
https://elements.envato.com/image-7RY7EAM
https://unsplash.com/photos/KmGMMxVv0_Q
https://elements.envato.com/image-EVE93BR
https://elements.envato.com/image-BQ2FSZL
https://elements.envato.com/image-2UJ5RUG
https://elements.envato.com/image-ZXGKRV2
https://elements.envato.com/image-X8LYRDG
https://elements.envato.com/image-APENUWZ
https://elements.envato.com/image-4EJZ2WN
https://elements.envato.com/image-JW8DKHJ
https://elements.envato.com/image-6AVDAZY
https://elements.envato.com/image-P3EQUN8
https://elements.envato.com/image-PRL4JAH
https://unsplash.com/photos/YrtFlrLo2DQ
https://elements.envato.com/image-JNZ3AWK
https://elements.envato.com/image-AFHGQ73
https://elements.envato.com/image-M4GC885
https://elements.envato.com/image-KLS4CFW
https://elements.envato.com/image-JUSQ3C7
https://unsplash.com/photos/T3mKJXfdims
https://unsplash.com/photos/F-B7kWlkxDQ
https://elements.envato.com/image-4YD5ZCL
https://elements.envato.com/image-AUMPGDF
https://elements.envato.com/image-KQNP3FR
https://elements.envato.com/image-AJMLHS2
https://elements.envato.com/image-29XEDD7
https://elements.envato.com/image-P5VUBKB
https://elements.envato.com/image-K2EKDDP
https://elements.envato.com/image-AKDC9YF
https://elements.envato.com/image-VFNAVV8
https://elements.envato.com/image-WVGDLY3
https://elements.envato.com/image-CEW5TTZ
https://elements.envato.com/image-BTL8KX9
https://elements.envato.com/image-5YW9B2K
https://elements.envato.com/image-NT8NNC6
https://elements.envato.com/image-PTPVNZC
https://elements.envato.com/image-UFXV9BG
https://elements.envato.com/image-P85T9ZC
https://elements.envato.com/image-ANYMJC2
https://elements.envato.com/image-LUS7MVT